---
Truscend -Professional Hair Business Advisor
Truscend is an outstanding hair supplier that specializing in the premium Authentic Hair. Instead of claiming we are a trading company or hair manufacturer, we would more prefer to claim we are your Business Partner and Advisor. 
In a word, Truscend is the company you will never regretting to work with !
---
FOCUS MUCH ON EVERY DETAILS
Sincere to client! Serious to quality! Considerate for every client! Prudent for every order!

>> What's the Truscend?
For a long while ,We have been sticking to the development ideal of "Sincere to clients". "serious to quality"and "Considerate for every client, lastly "prudent for every order".
Truscend is committed to be the leading role of the hair industry, to bring each of you a difference business experience. Each of us are keeping providing the best service and business advise to our clients. And now we are so proud of ourselves that we grow together with our clients rapidly!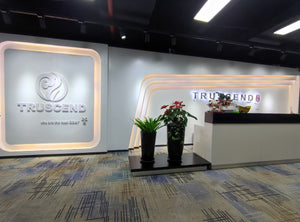 OUR SAMPLE ROOM
Room 9018, Floor 9, Mingshang Tiandi Leather Market, No. 222, Guangyuan West Road, Yuexiu Dist , 510000, Guangzhou, Guangdong, China